Road and Gravel
Mach1 expertise in this field
For both road and gravel, the characteristics of the wheels have a direct impact on the performance on the ground and the efficiency.
The current trend is towards wider tyres: 32 mm and more for gravel, up to 42, 45 or even 47 mm, compared to 30 or 32 mm maximum for road.
The search for aerodynamics on asphalt roads goes hand in hand with narrow rims, from 15 to 25C internal width, and rather high from 24 to 28 mm to reduce rolling resistance and aerodynamics; they are made of aluminium or carbon for competition.
In gravel, robustness and versatility are of prime importance: aluminium rims for disc brakes, with wide-section tyres, are best suited to ensure stability on rough terrain and good grip; tubeless is ideal for managing low tyre pressures.
On the spoke side, the light yet rigid double reduced-crossed section is a must, to optimise comfort on long rides.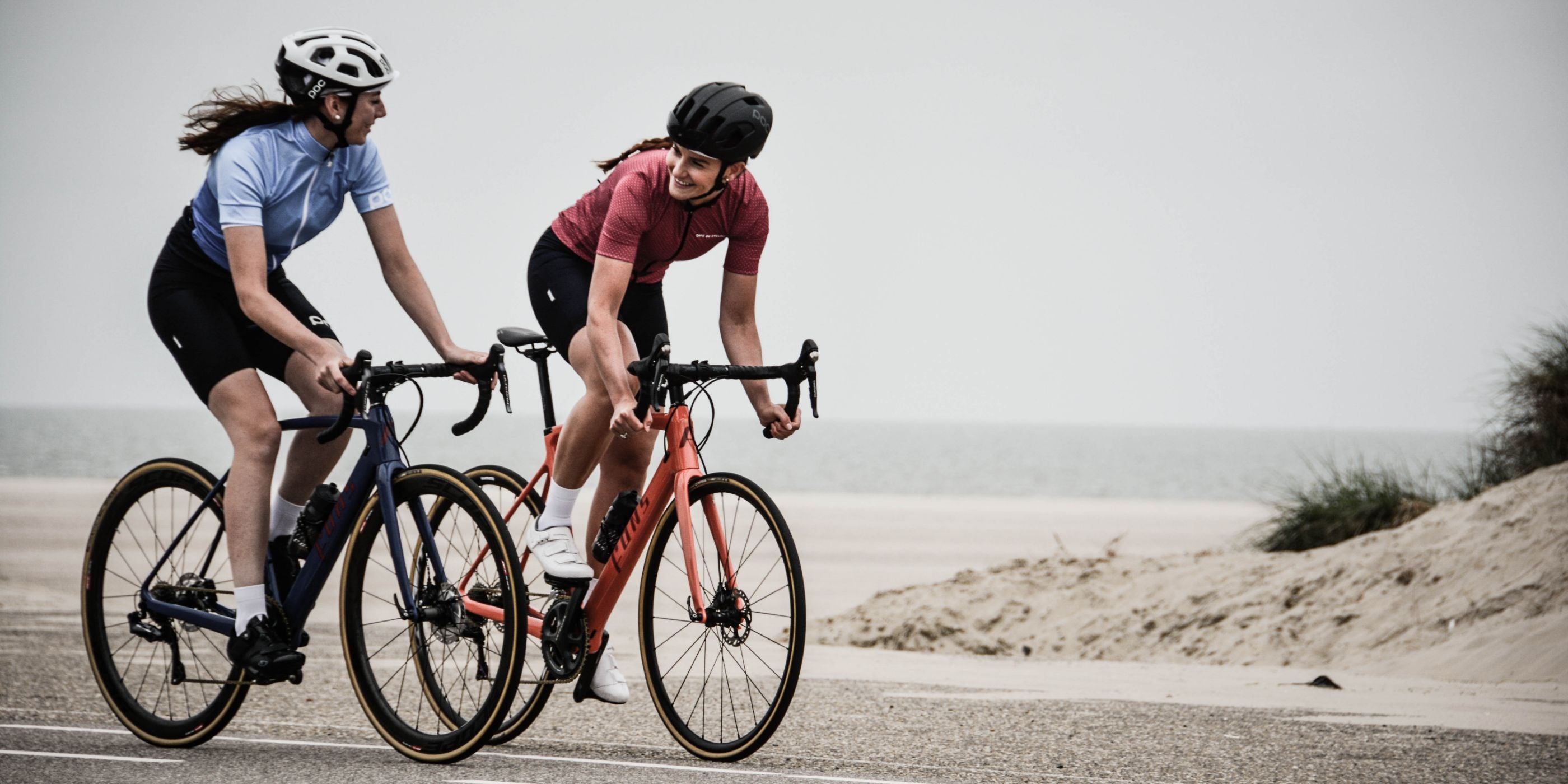 Contact
Want to know more?
Would you like to know more about our products in the Road world or be contacted by one of our sales representatives? Please contact us!