From consumer bicycles to utility vehicles, through the whole range of urban, sports and leisure bikes, millions of bicycles are equipped with Mach1 components every year!
Joining Mach1 means being part of a dynamic company that has been able to evolve in its market, while preserving authentic working relationships.
Emphasis is placed on the on-boarding of new employees, thanks to an appropriate training programme. The involvement of everyone in continuous improvement is encouraged, through a climate of listening and mutual aid within the teams.
As part of its "sport & health" approach, Mach1 promotes cycling among its employees through various sporty and friendly initiatives.
All our professions, governed by the collective agreement for the metallurgy industry, serve the same common ambition: the satisfaction of our customers.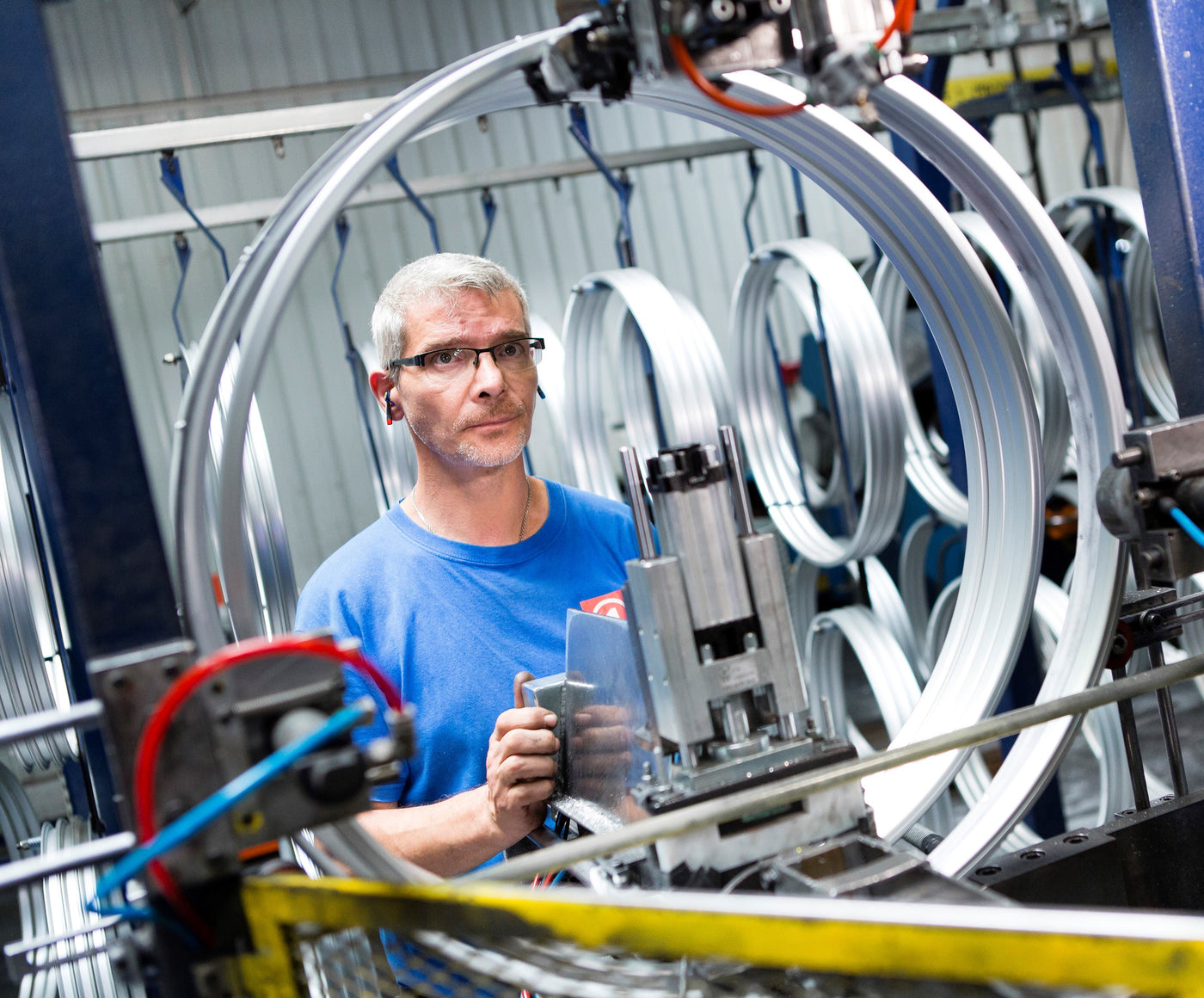 Production jobs
Guaranteeing the safety of the teams, ensuring the quality of the products manufactured, improving the performance of the industrial process, and maintaining the production equipment are at the heart of Mach1's know-how.
There are many opportunities to join the company: workshop manager, setter, head of line operator, finishing operator, or maintenance technician.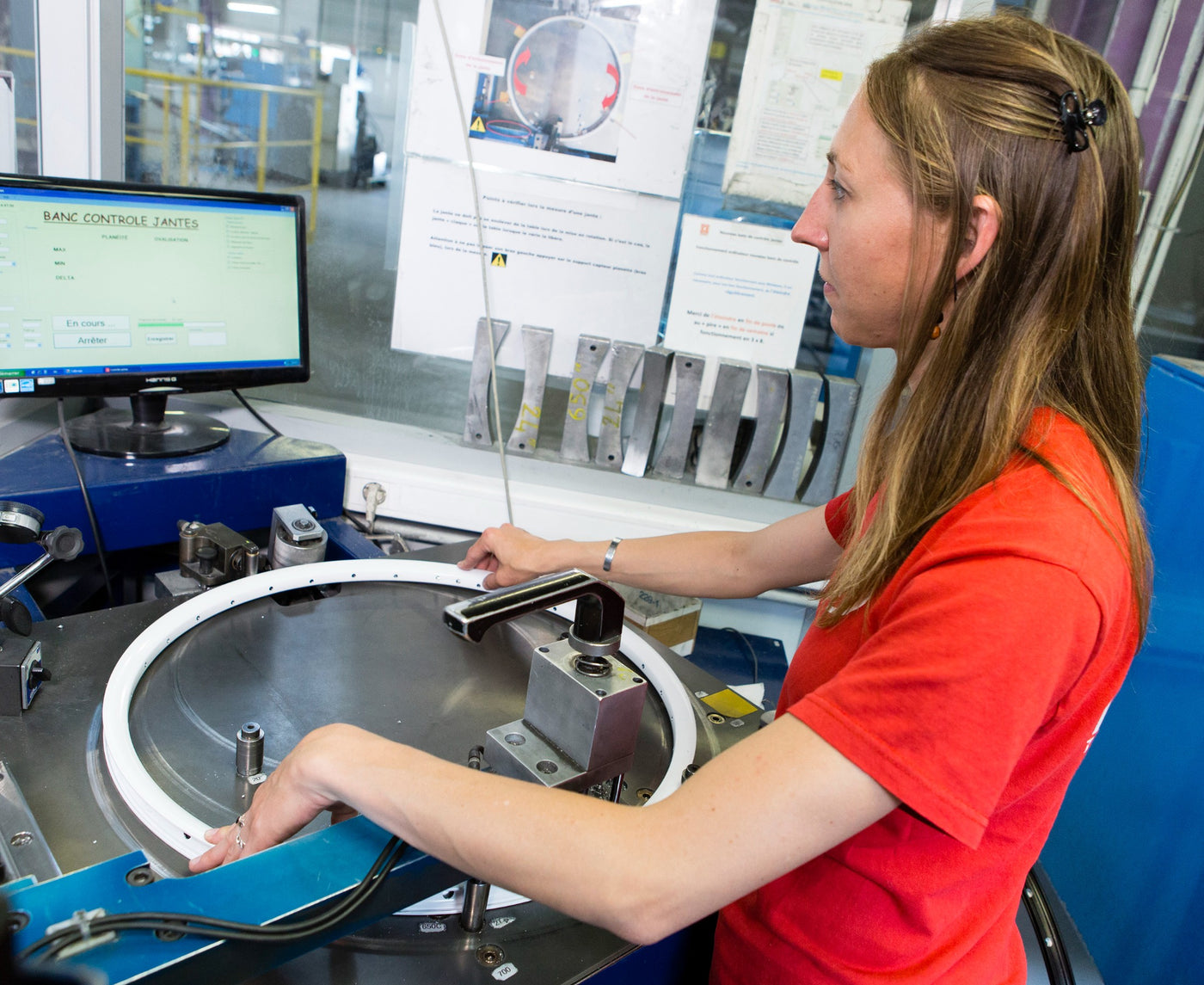 The quality professions
Our quality teams support the production units to guarantee the conformity and quality of our products. They ensure the proper management and application of systems according to ISO 9001.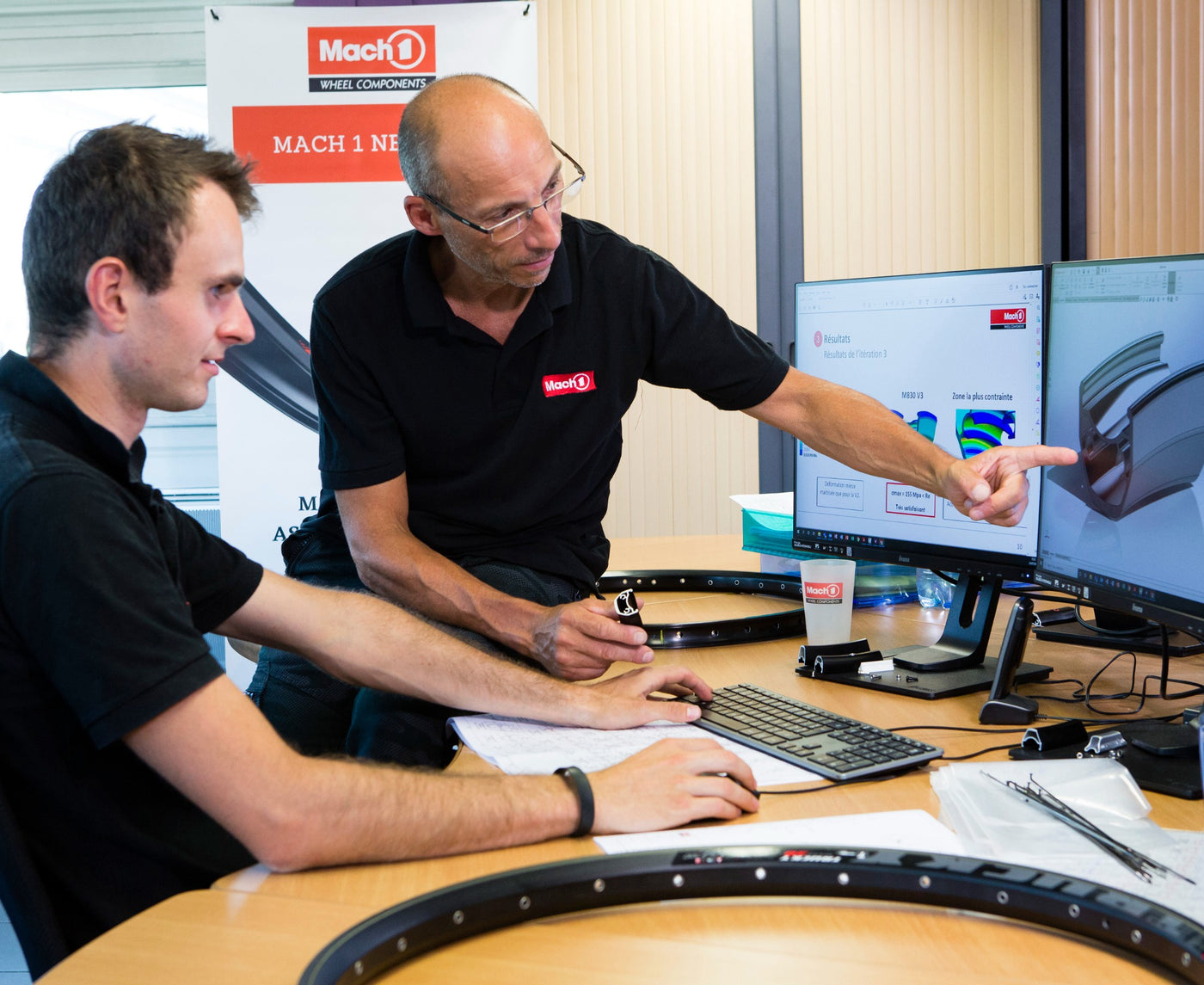 Design, methods, and projects
Designing, improving products and processes: Mach1 engineering office plays a fundamental role in making customer needs a reality and industrialising our components.
Product development, technical studies, and tests as well as the design of industrial tools are among the main tasks of our engineers and technicians.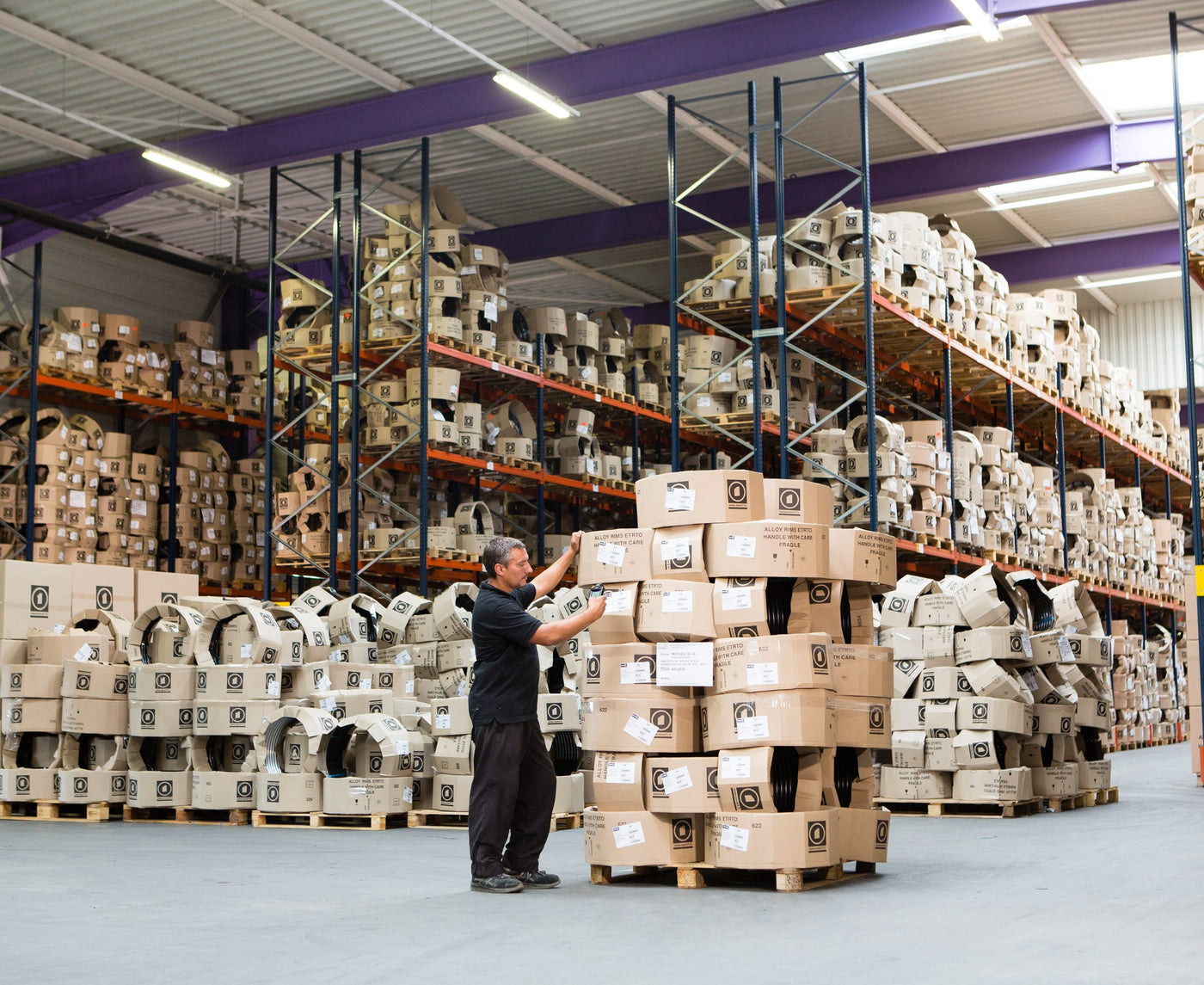 The supply chain jobs
Managing the flow of products and materials from suppliers to customers: the supply chain function covers activities that are decisive for Mach1's performance such as purchasing, procurement, planning, logistics, transport and shipping.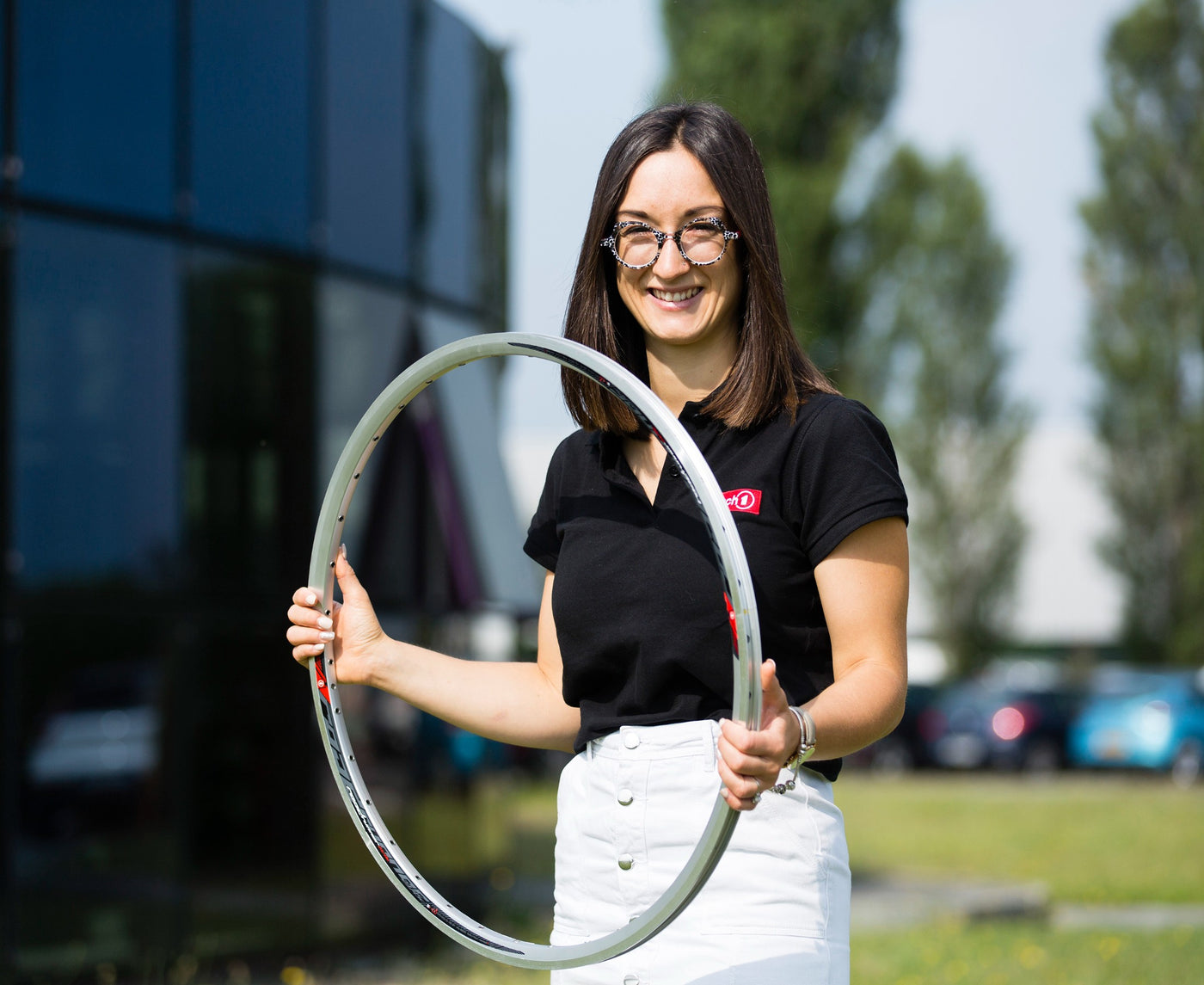 The commercial careers
Studying the bike manufacturing market, anticipating its technical evolutions in order to meet the needs for components or associated services, while managing long-term commercial relationships: Mach1's marketing and sales teams play a central role in the satisfaction of our customers, cycle brands and industrial partners.
Support functions
Human resources, accounting, finance, management control, information systems: these are all essential functions to support Mach1's growth and manage the company's resources efficiently.
There are not many factories that can boast the same projects.
27 operators have been recruited since 1 September 2020!
Gender Equality Index
Our company is proud to have obtained a score of 92/100 in the Gender Equality Index for the year 2022.
This index is calculated in accordance with Decree 2022-243 of 25 February 2022, taking into account:
The pay gap : 37/40
The difference in the rate of individual increases : 35/35
Individual increases following return from maternity leave : 15/15
Parity among the 10 highest salaries : 5/10