Technicity and reliability are at the heart of Mach1's expertise
Mastering of all the technical parameters and the mechanical interactions of the components is a prerequisite. It not only guarantees the expected performance in terms of stiffness and durability in use, but also optimises the industrial assembly of the wheel.
Driven by the ambition to be a source of advice for our customers at a time when bikes are undergoing major technological changes, such as electric assistance or the carrying of heavy loads, Mach1 has set up a complete engineering centre.
Thanks to its team with diversified skills and its reinforced resources in design, testing and wheel assembly, our engineering office is a real technical reference for customers, from the design of components to their industrialisation.
The development process requires different types of expertise from the initial specifications to the production of the product: computer-assisted design, simulation of component behaviour, mechanical knowledge, 3D printing, complete prototyping and dynamic testing, design of suitable tooling, etc.
It takes almost a year to develop a new rim!
From the components to the complete development of the wheel: our support and advice offer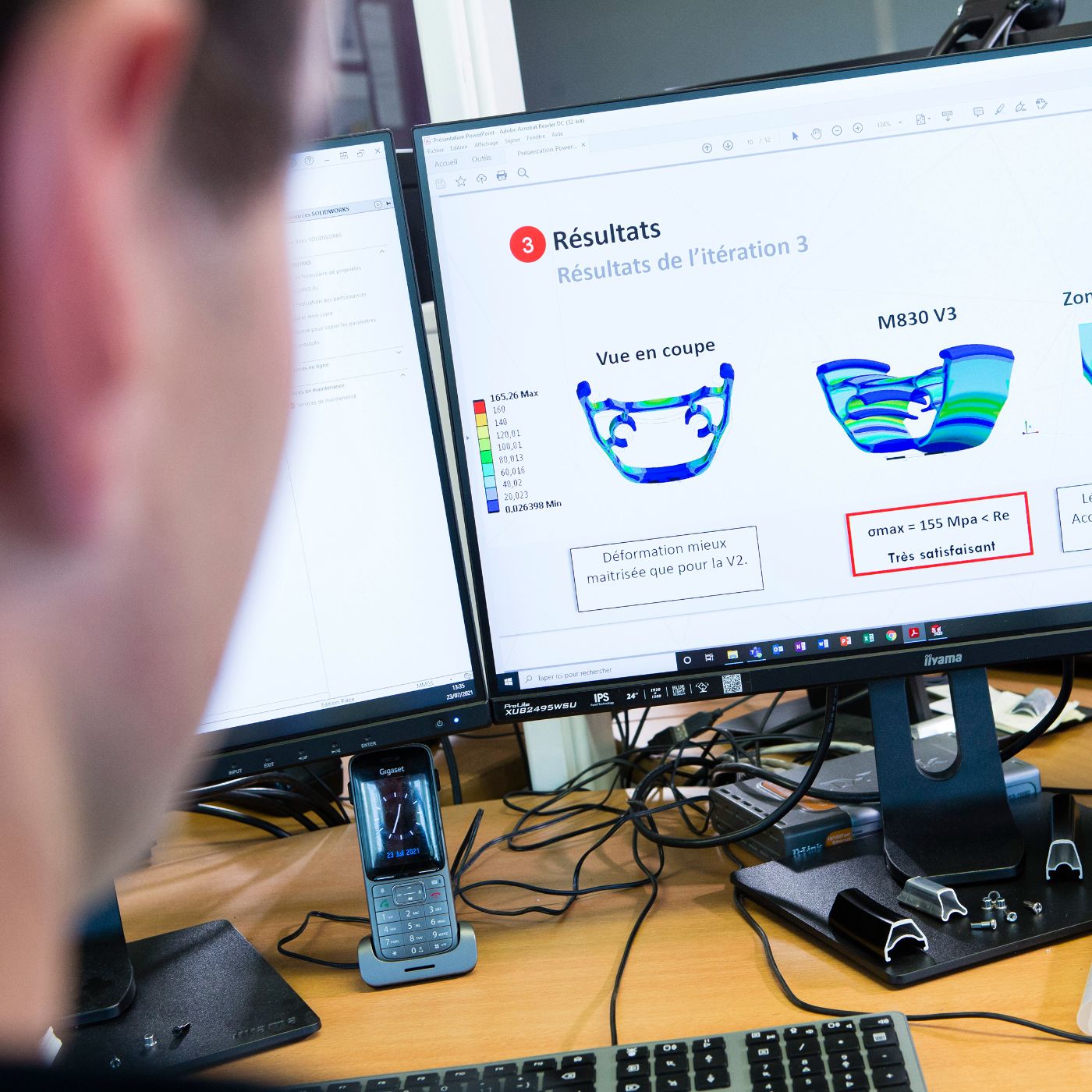 co-conception
Involving customers in the creation of components, to be as close as possible to their needs: this is one of the services offered by Mach1.
Our office acts as an outsourced engineering team, transforming the initial idea into the final product, carrying out all the study, industrial feasibility and validation phases according to the required specifications.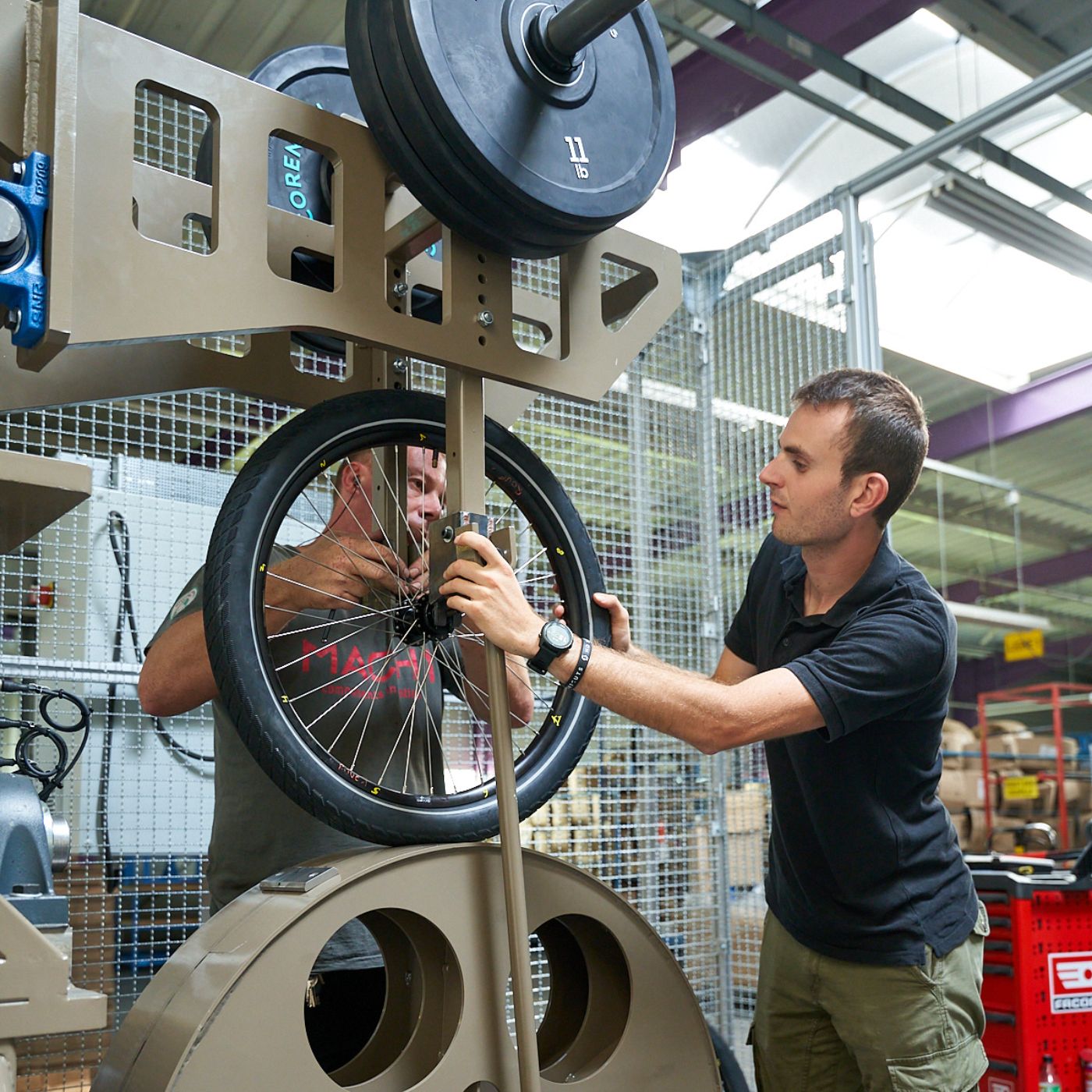 WHEEL ASSEMBLY STUDIES
How to assemble and size a wheel? What spoke length should I choose and what tension should I apply to the assembly?
Our teams make specific recommendations on these issues to help in the choice of suitable rims, hubs, spokes and nipples.
The optimisation of the wheel's stiffness and weight considers technical parameters, mechanical constraints on the components, but also the objectives sought in use, such as sporting performance or payload.
Samples of complete and customised wheels according to the project (type of drilling, spoke lacing, etc.) are then tested and handed over to our customers.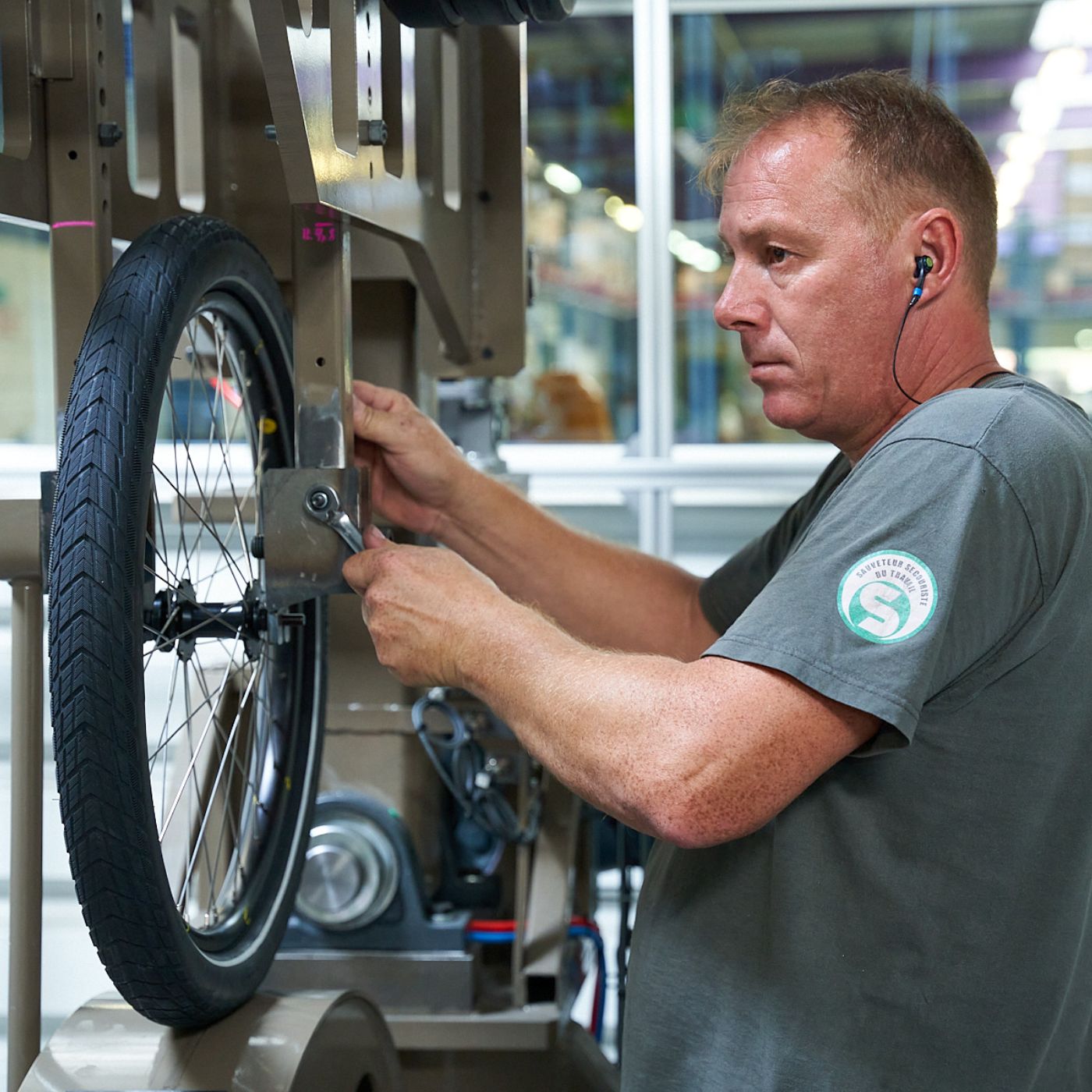 PRODUCT TESTING
Components are technical products, whose performance must be measured to ensure compliance with ETRTO standards and user safety.
Various dynamic tests are carried out on our test bench such as vertical and horizontal bending tests for rims and wheels, traction and nipple pull-out tests, rolling tests, etc.
Current technological developments - cargo bikes and electric bikes - make these tests even more important as not all standards exist yet and loads sometimes exceed 250 kg.
All assembly recommendations are accompanied by a test report; some tests can be carried out on request.